Details

Written by

Super User

Category: Consultants
Hits: 6378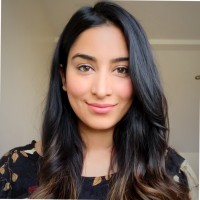 Nitasha Dhiri
Independent Strategy consultant focusing on Strategy and Commercial Due Diligence assignments for both private equity and corporate clients. Extensive experience in stakeholder management, financial modelling, workshop planning/facilitation and managing delivery.
Sector experience:
Luxury Goods 
Retail
FMCG 
Healthcare.
Details

Written by

Super User

Category: Consultants
Hits: 6077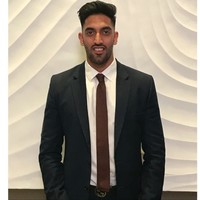 Nirav Singh
Results-focused professional combining 4+ years of experience in project support, delivering detailed high level project plans, with exposure to reporting, financial controls, risk/issue managements, change control, benefit realisation and overall project governance to achieve initiatives. Degree educated with a BSc (Hons) in Economics demonstrating ability to develop a range of theoretical and technical expertise including quantitative and computing skill, problem solving and communication skills. Strong understanding of creating, maintaining and managing project management documentation; including business cases, project justifications, project initiation documents, plans, raid logs, weekly reports, change logs, financial budgeting and cost trackers. Ability to engage and collaborate with delivery teams by maintaining regular communication and co-ordination with a wide range of internal and external stakeholders. With the ability to provide support and oversight to multiple projects within a portfolio, driving forward best practice, championing processes and taking on additional responsibilities under a project manager remit if required. All too successfully implement the PMO's strategy, responsibilities, services and deliverables.
Details

Written by

Super User

Category: Consultants
Hits: 6457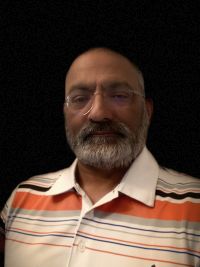 Anil Dhiri
A veterinary/business studies graduate with over 35 years experience in drug development with blue chip pharmaceutical organisations, systems integrators.

Entrepreneurial Project Director who has delivered important initiatives facilitating key drug development projects. Self motivated, results oriented, analytical and strategic planner working to best practices with eye for detail and creative problem solving. Working with you, your partners, on or offshore, and to your best practices can drive projects to time and budget while managing scope.

Core Values: Open communicator supplemented by a firm belief in working with honesty and integrity to add value to an organisation.

An accomplished speaker on role of Project Management within Pharma and the Drug Development process, Clinical and Safety Integrations. 

Skills:
 Management
Process
 People
 Technology
Finance & Cost Analysis
Drug Development
Leadership
Business Analysis
Risk Analysis
Clinical Safety
Virtual Teams
Data Modelling
Change Management
Lean Sigma
Negotiations
CDISC & ICH
Time Management
Process Mapping 
Communications
Electronic Data Capture
Capacity Planing
Pathology
 
Safety Systems
Details

Written by

Super User

Category: Consultants
Hits: 5997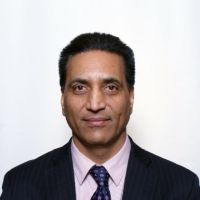 Raj Singh
Qualified finance professional and senior finance leader (SMF2) with vast experience in Management and Financial accounting, reporting and controls for the banks and trading houses in the City of London, particularly in the management of foreign banking entities.Supporting the bank's mission by using best financial and risk management practices to optimise the bank's financial structure, in line with risk appetite to ensure the bank fulfills its statutory and regulatory responsibilities principally in respect of financial matters. Contributing to the development of the bank's long-term business strategy working in partnership with the Board and management team. Supporting development of business with improved and proactive MI reporting; establishing risk management and controls in close collaboration with business heads.Aligns systems and processes to evolving regulatory requirements. Builds profitability through management of liquidity and capital requirements, adequate margining of transactions and controlled expansion of product offering.Compliant with all regulatory requirements, including the fair treatment of customersEnsures compliance with international Accounting & Financial Reporting Standards (IAS and IFRS). KEY SKILLSILAA, ICAAP, Liquidity Waiver, VAT Exemption, Section 166 RemediationFINREP, COREP, Basel III. HMRC CT 600, BBSI/EUSD T17, FATCA, AML, KYC, IFRS & IASRisk Management & ALCO, Finance Management & Control; Business Planning & Strategy, MIS & Regulatory ReportingTax & Transfer Pricing, Regulation & Compliance, setting up Permanent Establishment (PE)

 

Drug Development
Business Analysis
Project Management
GxP Validation

 
 

Mr Raj Singh ACCA

Taxation
Wealth Management

 
 

Miss Nitasha Dhiri MA (Cantab)

Analytics
Project Management

 
 

Mr Nirav Singh BCom

Analytics
Project Management

 
 
Details

Category: Consultants
Hits: 6417